Greetings and Kia Orana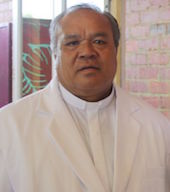 Greetings and kia orana brothers and sisters in Christ.
Thank you for choosing to view the CICC website and learn more about the organisation.
There are 23 church branches in the Cook Islands, 26 in New Zealand and another 26 in Australia, all looked after by ordained ministers trained at the organisation's theological training institute at Takamoa, Rarotonga.
In October 2021 we celebrated the church's bicentenary when Christianity arrived Aitutaki in 1821. This year 2023 the celebration will be repeated in July on Atiu, Mitiaro, Mauke and mainland Rarotonga.
I trust that you will find our website informative. For further queries, feel free to make contact with our office personnel, or those in the various branches. You will find their contacts in the "CICC contacts" document on the right.
Kia orana e kia manuia
Rev. Tuaine Ngametua
CICC President
About the Cook Islands Christian Church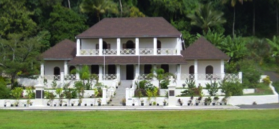 The London Missionary Society (LMS) introduced Christianity into the Cook Islands in 1821.
In 1965 the LMS operations ended in the country which heralded in the creation of the Cook Islands Christian Church (CICC) and assumed management of church activities formerly performed by the LMS.
It has a constitution passed by Parliament in 1968, which was updated in 2003. From its humble beginnings, it now has 22 branches in the Cook Islands, 20 in New Zealand and 18 in Australia.
The CICC is a founding member of the Pacific Conference of Churches and the Pacific Theological College, and has partnership arrangements with the Maohi Protestant Church of French Polynesia, Uniting Church of Australia, Presbyterian Church of New Zealand, and the Congregational Union of New Zealand. Established in 1839, the CICC owns and operates Takamoa Theological College, one of the oldest theological colleges in the South Pacific. Read more about the church in the other sections of this website.
Christianity to our Shores
The Following are the arrival dates of Christianity to each of the Islands in the Cook Islands:
| | |
| --- | --- |
| ISLAND | ARRIVAL DATE |
| AITUTAKI | 26 October 1821 |
| ATIU | 19 July 1823 |
| MITIARO | 21 July 1823 |
| MAUKE | 23 July 1823 |
| RAROTONGA | 25 July 1823 |
| MANGAIA | 15 June 1824 |
| MANIHIKI | 8 August 1849 |
| RAKAHANGA | 15 August 1849 |
| PENRHYN | 13 March 1857 |
| PUKAPUKA, NASSAU | 6 December 1857 |
| PALMERSTON | 25 May 1863 |
Christianity introduced many changes and flexibility to the way of life on each of the islands. The ways of the west changed a lot of the thinking capabilities within each individual and this is visual today as the Cook Islands move ahead into the future with a lot of uncertainties. But one thing is for sure, there is a living God that they believe in who has pulled them out of their old ways to a life of eternal blessings that we are thankful for. May the fruits of the Gospel continue to grow and enlighten more people to our Saviour Jesus Christ.